AGCO Reman is the name for AGCO's range of remanufactured products. This is a systematic process where previously used parts are recovered and sent to a remanufacturing centre of excellence and brought back to as new condition.
AGCO has been remanufacturing parts for Fendt machines for over 25 years and we cover machines from the 1970's through to current production models.
Remanufacturing is a specialist job – requiring expert skills, knowledge, technical know-how and purpose built facilities. Every AGCO Reman part leaves our factory as good as new and to the same specification as the OEM (Original Equipment Manufacturer) standard. It's backed up by a full 12 month warranty and a quick ordering and returns process.
The full features and benefits of AGCO Reman parts are:
A product that is like for like, just as good as replacing with new
A one out one in replacement that gets you up and running as quickly as possible
Full 12 months warranty
Typically saves you 30% compared to the cost of new
The benefits are plain – you'll save time, money and hassle and it's all risk-free. Speak to us about AGCO Reman today!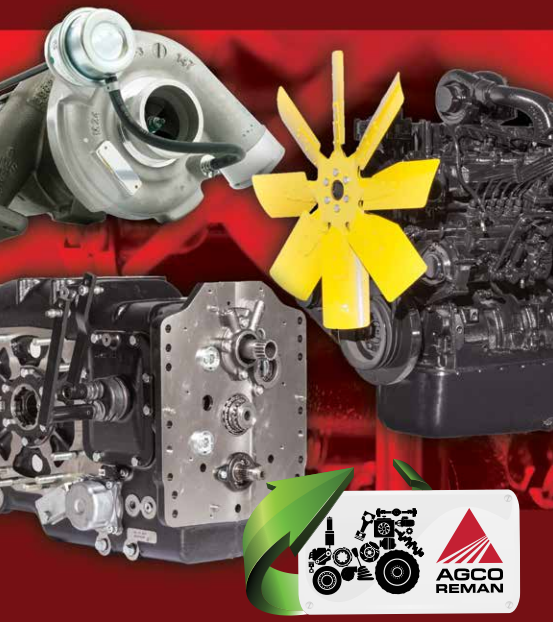 Remanufactured parts for your Fendt