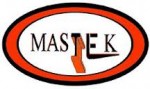 Mastek Ltd was established in 2000 and is based in Cootehill, Co. Cavan, Ireland. We have developed a solid reputation in forklift mast manufacturing for the material handling industry. Since 2009 we have concentrated in the manufacturing of specialised agricultural machinery.
Mastek updates their products on a continual basis with the latest technology and innovations. This ensures our products to be extremely efficient which is backed by a high quality finish.
The company's main markets are in Ireland, UK, Holland, New Zealand, Australia, Norway, Finland and Latvia.
Call us now on 01292 541920 to arrange a demonstration.
Visit www.mastek.ie for the full product range.