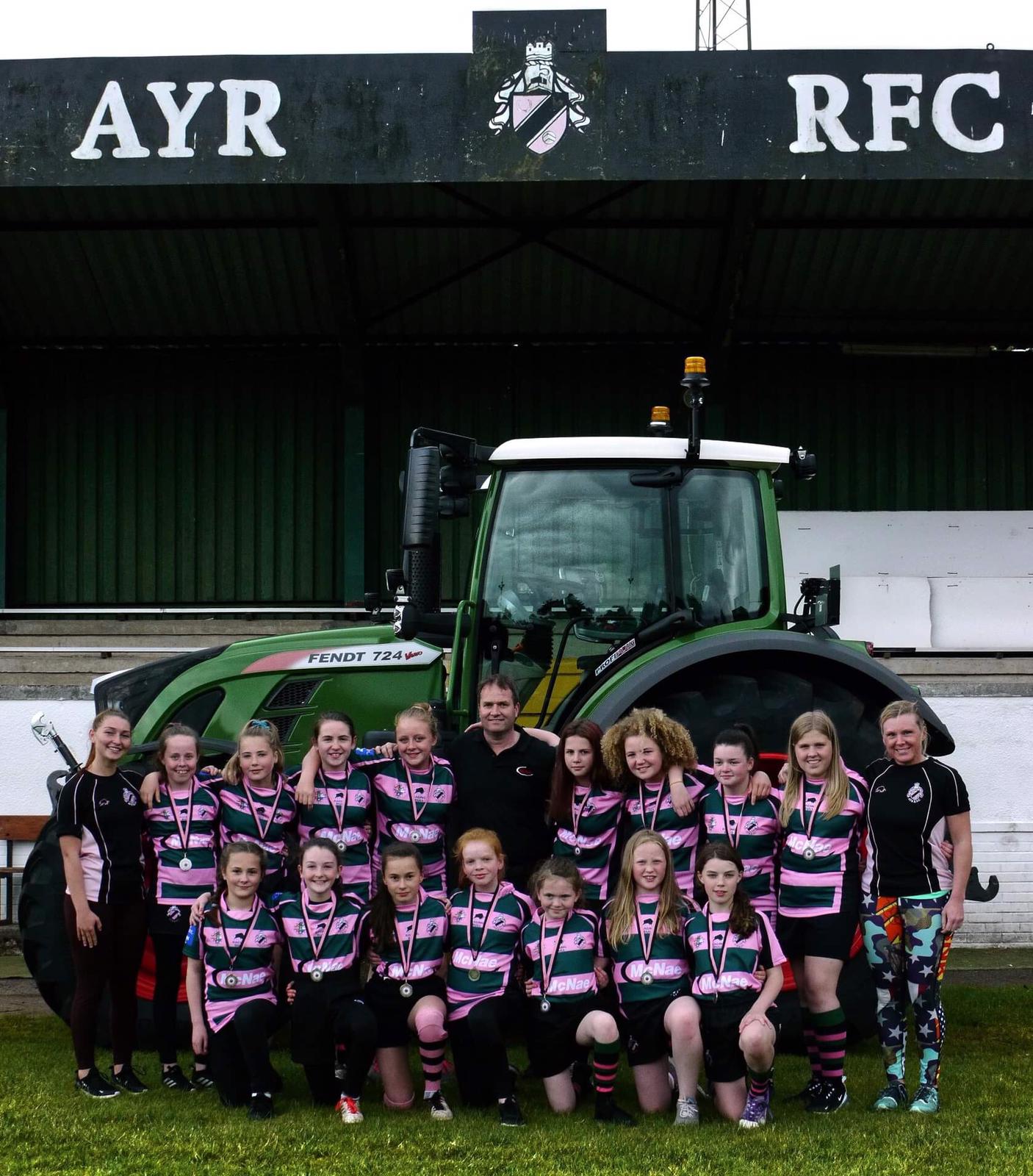 John H McNae Ltd are delighted to have become the Ayr RFC U12 girl's main sponsor.
Known as the Little Ladies, Director Neil McNae was at Milbrae earlier in the week to launch the sponsorship, accompanied by a Fendt 724 tractor.
Neil, who's daughter Sarah plays in the U12s, was attracted to the team after seeing the hard work put in by the youngsters: "This has been their first real year and the fact sixteen girls turned up wanting to play rugby and have all attended practically every training session, every game, it's encouraging.
"Anything I can do to help, I'm happy with that".
 Neil also believes it is great that the success of the team might inspire other girls to pick up the oval ball: "I just think it is great. Why should the girls not be encouraged to play the game as well as men?
 "Giving them as much opportunity as possible is the way forward and the fact Ayr are pioneering this is great".
Connie Griffiths, Ayr's Women's and Girls Development Officer, was also in attendance for the launch and matched Neil's ambition: "The future is bright. I want to see these girls progress through the age grades to one day be representing the senior women's squad".
Away from the pitch Connie also sees how the U12s team is developing individuals: "It's an age where the girls are going from primary to secondary, so they might be splitting up from close friends. This team allows them to have a consistent group of girls they see weekly and can chat with and learn from".
John H McNae Ltd unveiled as Ayr Little Ladies rugby sponsor