OPEN DAY: Friday 27th April 2018, 10am – 8pm
We would like to invite you along to our open day.  There will be a wide range of machinery on display from all of our franchises with special offers
on the day. Product specialists will be on hand to answer any questions.
Venue:  Mayfield, Yett, Tarbolton. KA5 5NX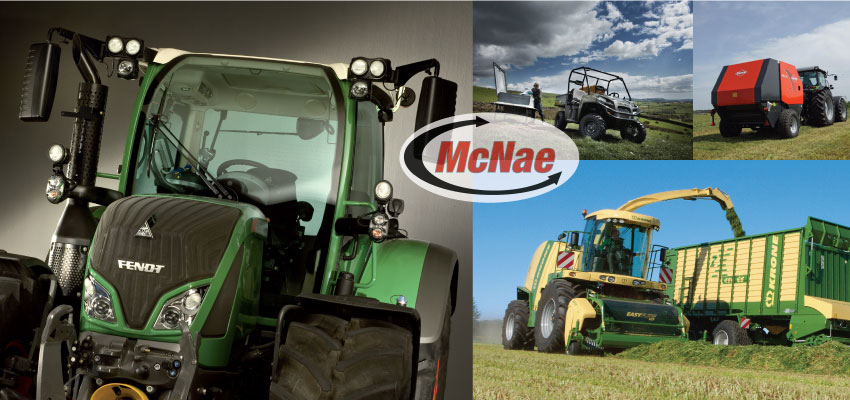 Welcome to John H. McNae, Agricultural Engineers
Welcome to John H. McNae, one of Ayrshire's leading independent agricultural engineering firms. Based in the heart of a large farming community in Ayrshire, South West Scotland. We pride ourselves in the quality of our engineers and the flexibility to deal with the ever increasing demands of the agricultural industry. To complement our repair service we have a large range of machinery dealerships giving us a vast range of high quality machinery to cover almost all agricultural needs.